Hello lovelies!
First of all, I'd like to apologize for this being so late. The Leo sun sign starts on July 23, but that's around when we had to buy a new computer, dismantle the old one, and then set up the new one. And Rob's been doing that around his 2 jobs, which is much-appreciated 💗
So without further ado, better late than never, here is your horoscope (ノ◕ヮ◕)ノ*:・゚✧
Leo (July 23-August 22)
– Many people either adore being around you, or they're intimidated by your intensity. You're one of the few signs with a true inner confidence and people who meet you immediately sense this. However, you tend to be easygoing unless someone tries to steal your spotlight or challenge you on purpose. Then they've brought out your inner lion!
However, most Leos are just big kitty cats, craving love and attention. Because of your confidence, natural beauty, sex appeal, and keen fashion sense – people often notice you which makes getting love a good deal easier. This doesn't mean you're conceited though – far from it! Leos are among the warmest friends and lovers in the zodiac and your love for others is genuine and heartfelt. In fact, when you fall in love, it's fast and hard, and you go the whole nine yards to spoil them! Nothing is too fancy for your baby
(
ノ◕ヮ◕
)
ノ*
:
・゚✧
Some people of this sign (both genders) tend to become athletic starting in school, but not all of you are automatically sporty. Summer tends to be your favorite season (no one blames you) and it's common to see you at the beach with your posse. Leos have lots of friends due to your charisma and you love sharing the good times and making (
plus instagramming!)
memories together. In your downtime, you still gravitate toward high energy things like comedy movies and dance music. You are likely a great singer with stage presence, too.
Good job choices for a sultry Leo include modelling, acting, singing, or really anything that gets you into the media or public eye. And it makes sense too with your charm and style. For the ones who are a little more shy, working in TV or news media is also a great choice. You may not be great with saving money because you have champagne taste. Finances are real work and if you can afford it, you could hire an accountant so you can focus on more fun things.
Best sign compatibility:
Gentle people like Libra, Pisces and Capricorn. They won't fight you.


Celebs who share your sign:
Madonna, the late Whitney Houston, Jennifer Lopez.


Colors associated with you:
Orange, gold, copper and yellow.


Best idea for a pet:
An 'odd' pet such as a ferret or fancy exotic cat.
Or, if you prefer something more subtle, you can get some
wallart
for your home or office: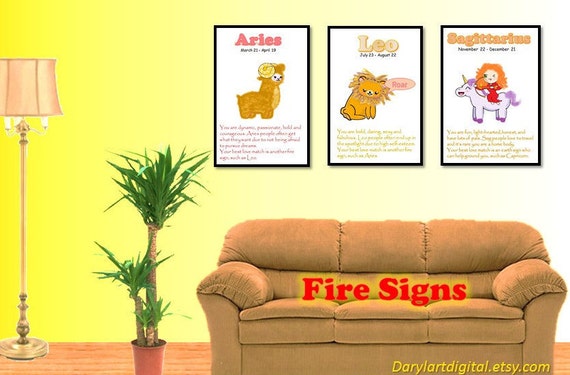 You can even get yourself a
cute fridge magnet
, to honor who you are 😍
Now available - kawaii birthday cards, based on your sign! Only $1 CAD -
comment to order!