Hello friends!
Still coming to terms here - it is still surreal that 365 art projects flew by over a year. It literally made me a bigger, more talented/skilled and open-minded person.
And it's an honor to share that joy with you (✿◠‿◠)
Before we meet today's (July 14's) #FeatureFriday cutie, here is another 'brag'. I also got featured with Red Deer Express. This city has amazing news media outlets and people! So glad to have moved here in 2015. Aside from the obvious getting married, it's the best thing Rob & I have done (and getting this condo too).
http://www.reddeerexpress.com/entertainment/red-deer-artist-creates-365-projects-for-365-days/
Sharing this story isn't so much about bragging, as it is about reaching out to other artists and creatives, and encouraging y'all to follow your dreams. Don't worry what others tell you, or think of your goals. Believe in yourself, and just try it. You may be pleasantly surprised by what happens!
And today it is an honor to meet Tomoto from Kyoto, Japan. She graduated from Kyoto Art University Visual Design Department and is a freelance illustrator, known for kawaii-style food & animal scenes.
Impressively, she has a lot of corporate clients, ranging from Sanrio to Panasonic (my husband's very favorite electronics brand, BTW). In her spare time, she runs a cute blog by cute cartoon Panda, 'Berry' (who lives in Macaron Town).
Her blog is called
'Sweet Life'
and is primarily focused around desserts! Yay!
Berry the bear holding up a big chocolate heart for Valentine's Day of 2017. I really appreciate that she has a regular character. So sweet!
Have a look at this cute 'foodie couple':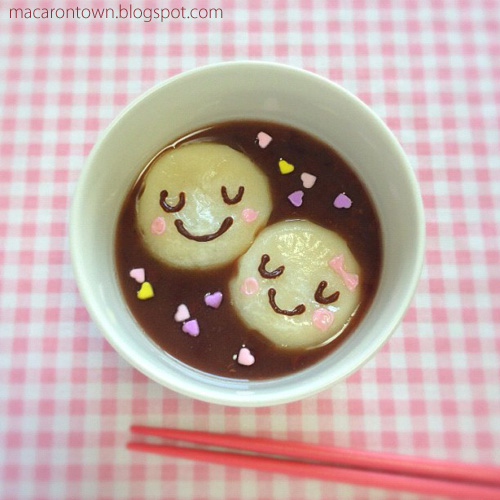 Thank you for taking a moment to enjoy some cuteness from fellow kawaii artists - and seriously, who doesn't love cookies, donuts, ice cream, cake and fruit? (before you say 'Diabetics', these items *do come sugar-free).
Rob & I will be enjoying Sylvan Lake together this weekend - wishing you all the best!