Today is Wednesday again, which means it's time for March 29's #ReviewWednesday 😄
So today we're going to review some Korean cookies called Kancho Choco Biscuit (by Lotte). I bought this particular box at 7-11 in Red Deer for about $3. It looked soooo cute I couldn't resist!
Irresistible box called me with it's cuteness
The wrap inside was nice and glad they're kept fresh :)
They don't look exactly as expected (as on box) but that's okay.
Lots of chocolate inside each one; mildly sweet and crunchy. Great with coffee.
And speaking of coffee...
I recently began watching the anime show called Is The Order A Rabbit? which is about a girl named Cocoa who comes to stay in a new town and go to high school. She comes upon a mysterious café to ask directions and ends up working there - so funny and cute, especially Tippy, the talking fluffy bunny who embodies the spirit of Chino's beloved grandfather. They work as baristas in an amazing coffee shop/café called The Rabbit House. In just 12 episodes, I fell in love with the entire series (by Sentai Filmworks)!!
Makes me feel like such an excited and proud Weeaboo! In fact, there's a tee shirt on
RedBubble
for people like us who are not Japanese-born and who adore all things anime and manga!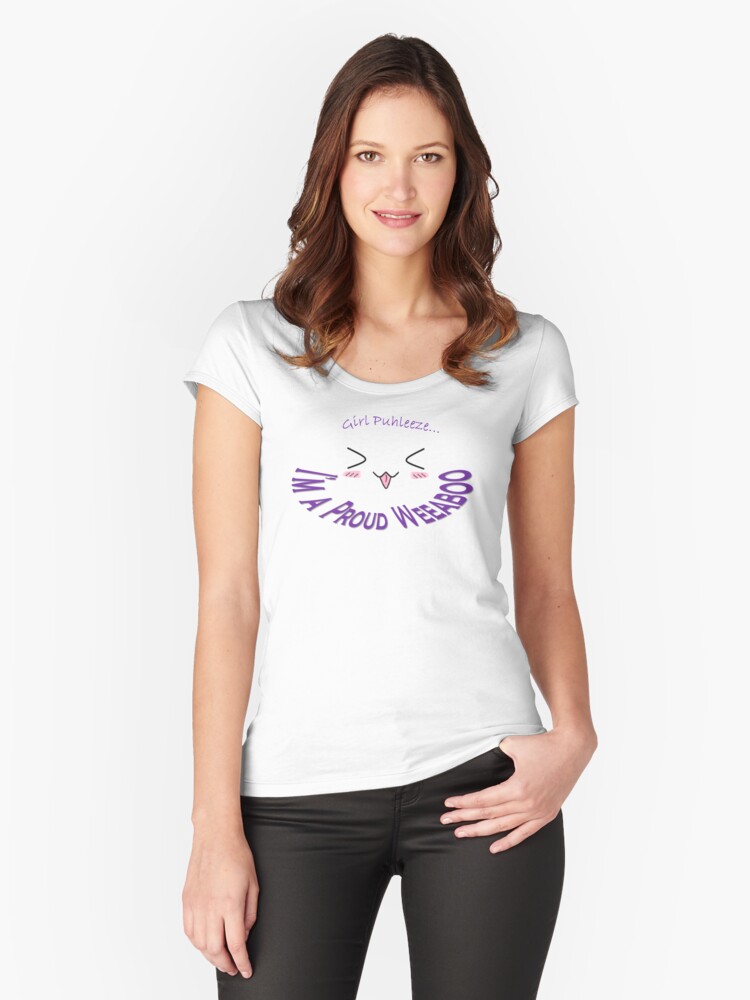 (Photo of model is property of RedBubble) -
KawaiiNMore
**Please do not mix 'Sentai' (squadron or task force, like The Power Rangers, etc.) with 'Hentai' which is very naughty adult stuff. I wondered at first because all the girls in Sentai Filmworks animations are drawn super sexy (definitely got my husband's attention, lol).
I try my best to make every Review Wednesday into a video for you guys, even if I'm not the subject of it (off-screen). However, today my 'Aunt Flo' cramps are full-blast. I am having one of the worst monthly cycles of my life today. I'm pale and weak, and the pain has required everything from Voltaren topical rub to an Aleve pill to the heating pad. So in this condition there was no way I'd be up to appearing on camera. Thank you for understanding (I know all you female readers feel me). With that being said, I have a 'period hack' for you:
Since panty liners tend to be less expensive than actual pads, to save money when it's time to "change", I find it helpful to lay a fresh, clean liner on top. It's convenient, a bit better for the environment, cost-effective and maybe best of all, it saves room in your purse or backpack!
And it's a new day! That means it's a new #Kawaii365 project - even though I spent a great deal of this morning in pain, I thoroughly enjoyed going to the Mad Scientist page of my inspiration book, "Unstuck" by artist and author Noah Scalin -
get his book here
.
I thoroughly enjoyed 'testing' different combinations, after I went to my cupboard in the den and got out all the art stuff I've collected for this year-long project. I was expecting this to actually turn out cute... thought it would just be a mess. Well it is a mess, but it's an attractive one!
So if you're a fan of this blog, please show some
love!
It gets rewarded you know. So whether you're sharing Kawaii365 with your own social media friends, or you've been pondering on supporting my
Patreon page
, you make a difference in my world and for that:
ありがとうございます。
(
arigatou gozaimasu
which means thank you).