Today I learned...
that according to some people, I'd be considered a '
Weeaboo'
. I learned this term from Reddit, and confirmed it with Urban Dictionary, that it means:
"Someone who is obsessed with Japan/Japanese Culture/Anime, etc. and attempts to act as if they were Japanese, even though they're far from it. They use Japanese words but usually end up pronouncing them wrong and sounding like total a**holes. You can find alot of these f*****s clogging up the forums of Gaia Online, hanging out in the international aisle of the supermarket, or crowding the manga section of your local bookstore."
(from urbandictionary.com)
Well, I must say I'm partly offended, and partly amused. At least this isn't as harsh as the mean description of 'Wapanese people'. I just want you guys to know, no matter what part of the world you're from - if you're a fan of kawaii, Harajuku, cosplay, anime, manga, and
any
of the like, you're sugoi (as in
awesome
). And no haters can take that away from you (✿◠‿◠)
And today is December 9, and that means another #Kawaii365 cutie. I was thinking of maybe trying my hand at a DIY plushie (still on my to-do list) - and then I heard my husband say "bunny slippers" in response to something happening on TV. And it hit me - what a sweet gift that would be to unwrap! Nice, soft, cute, warm...
And I've saved the best for last! Today we get the honor of meeting
CiaLa
from the
Etsy shop called CialiKawaiiland
from Rome, Italy! (I
~LOVE~
the diversity of kawaii fans around the globe!)
She is a true certified artist, as she studied Graphic Design at the University of Rome. And her love of all things kawaii led her to study Japanese language & culture. In addition to her super cute Etsy store, she's also been a designer for Cute Can Kill. All the power to this sweet beauty! Now let's look at some of her work on smartphone cases + accessories...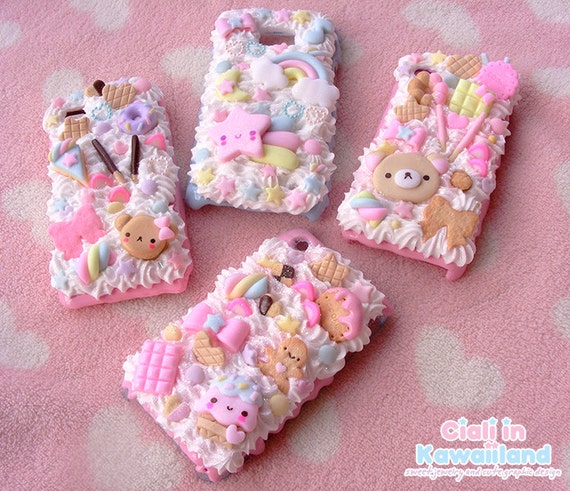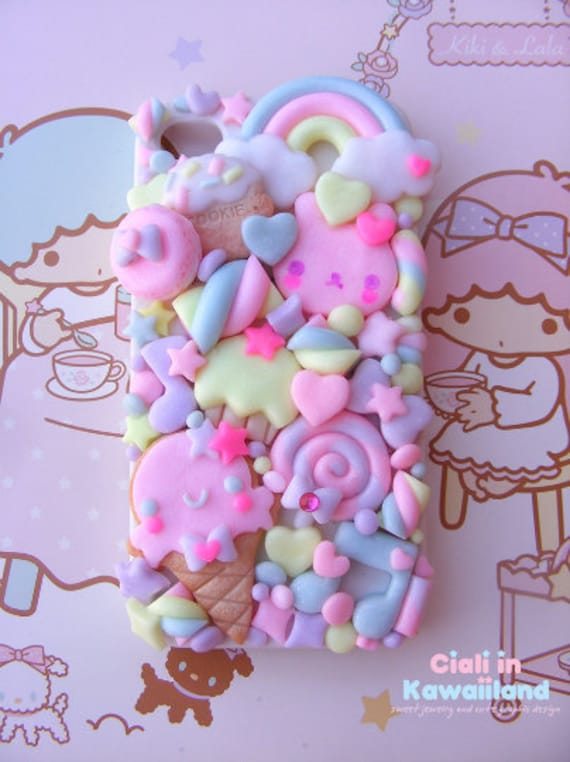 I must say! CiaLa puts a lot of effort not only into creating the case (perfectly), but also into the advertising & marketing aspect with the photography.
Thank you for being kawaii with me and with many fans, artists and authors around the world!